I am honoured to be able to produce the Shields whenever a new High Sheriff of Lancashire is granted office, which are hung in the Shire Hall at Lancaster castle. This work is commissioned by the Duchy of Lancaster. It is a tradition going back to the first Duke of Lancaster, Henry of Grosmont, in 1351. I am in my fifteenth year now of producing the shields which depict the High Sheriff's personal Coat of Arms which total 23 High Sheriff and Constables of Lancaster Castle shields now hanging in the Shire Hall. There are also many documents, commissions, Writs and scrolls associated with the ceremony that I have designed and produced.

A sculptured Plaque of the armorial bearings of the Duchy of Lancaster was commissioned by Malcolm Howe, Lord Sharples of Bolton to celebrate the Diamond Jubilee of 2012. Three plaques were commissioned and donated to various institutions. The plaque depicts the coat of arms of Prince Edmund Plantagenet, 2nd son of King Henry III, created first Earl of Lancaster in 1267.
I chose as a model for the horse, the painting of Napoleon crossing the Alps in 1800 by Jacques Louis David, but to demonstrate who really did beat the French, I half hid the coat of arms of the 1st Duke of Wellington behind the compartment (grass mound) as an heraldic anachronism, on top of the ironic use of the famous French work of art to depict an English Monarch's Jubilee!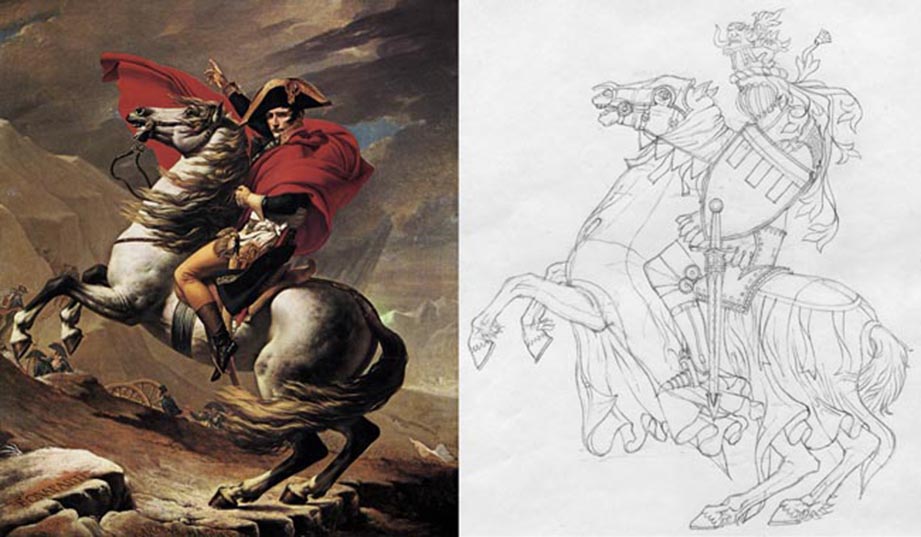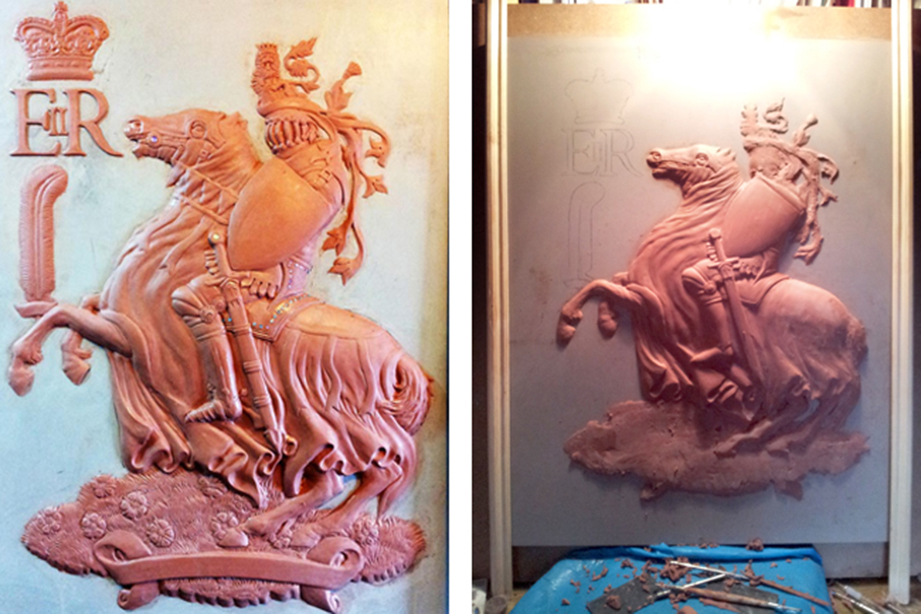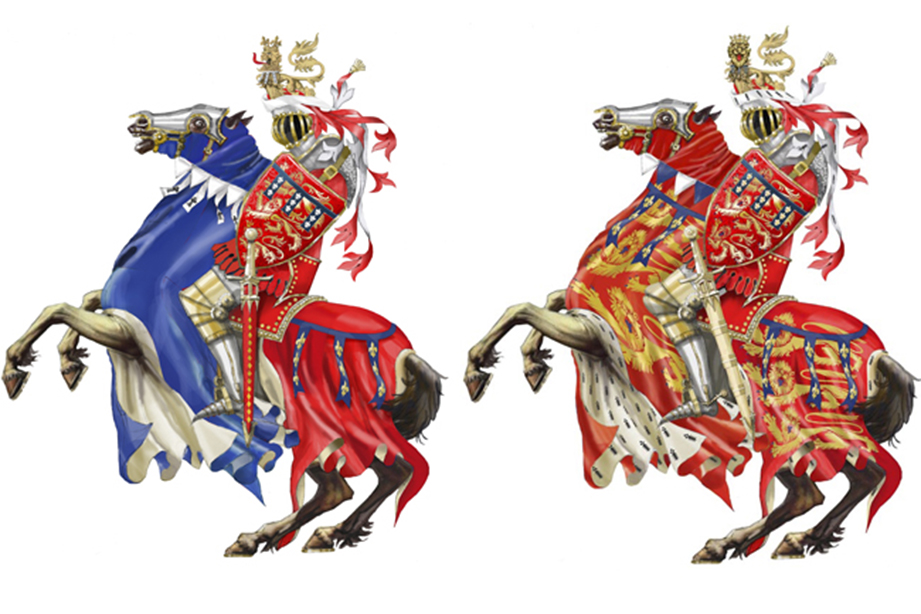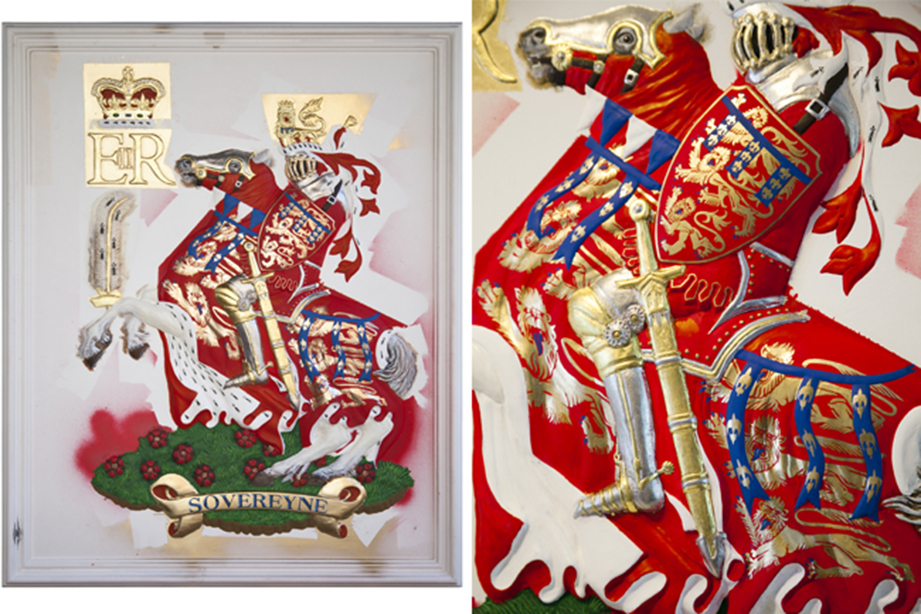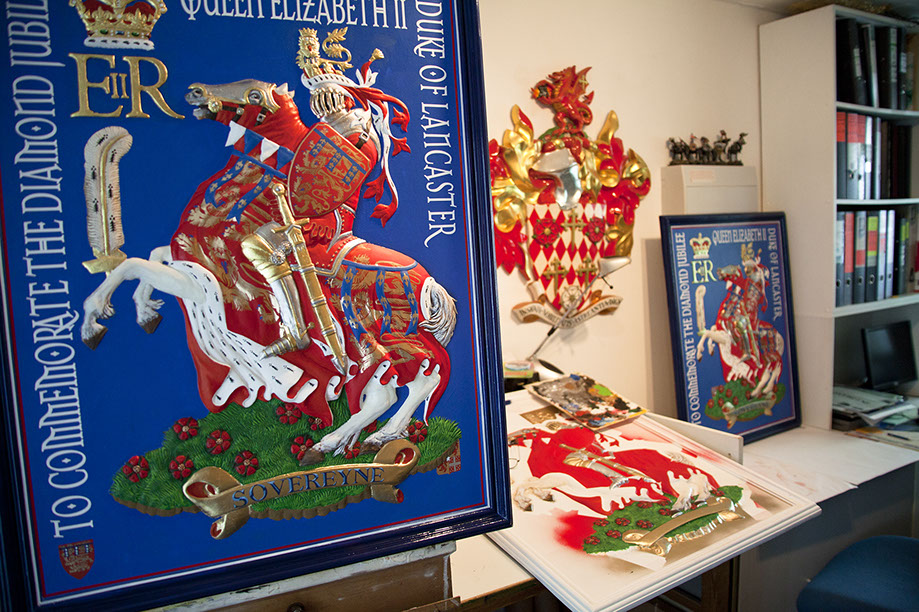 I have recently been commissioned by Lancashire County Council to produce name plaques for all committee & meeting rooms at County Hall, Preston which were re-named after historic Dukes of Lancaster as part of the celebration of the Diamond Jubilee of Queen Elizabeth II. The plaques depict the coats of arms of the various Dukes, all of which have had to be originated and researched by me. There was also glass signage to accompany the plaques above the entrance doors.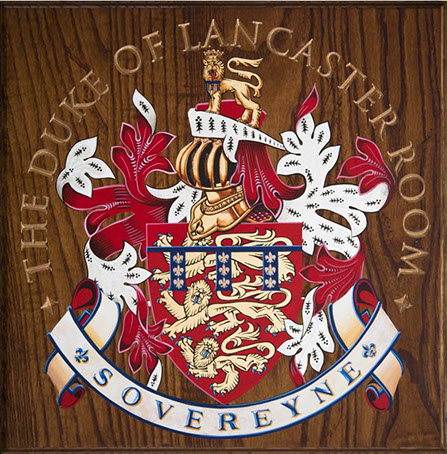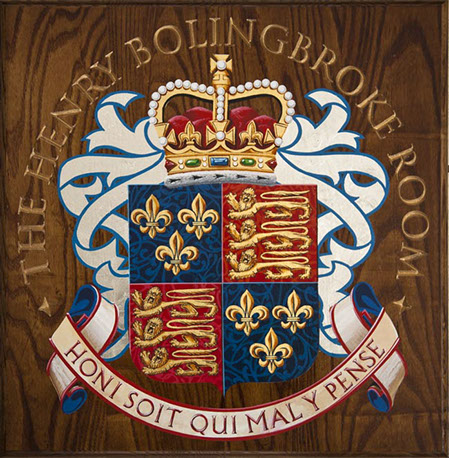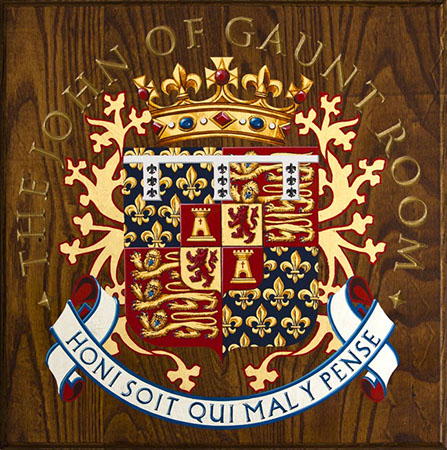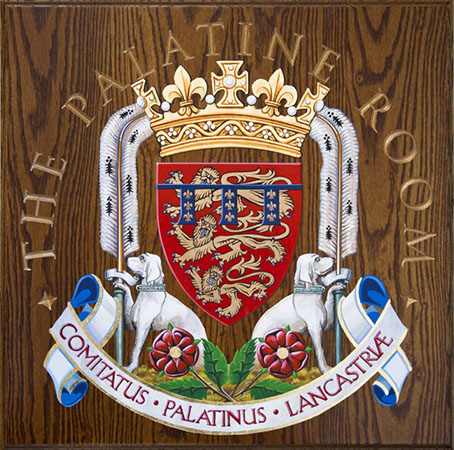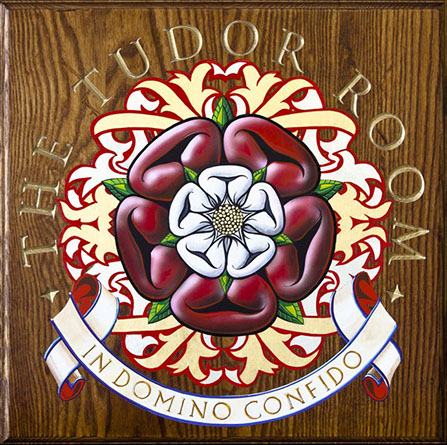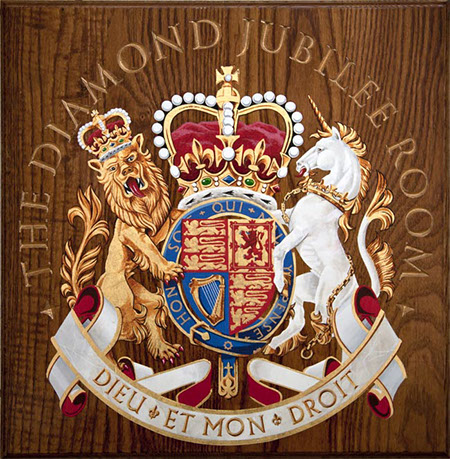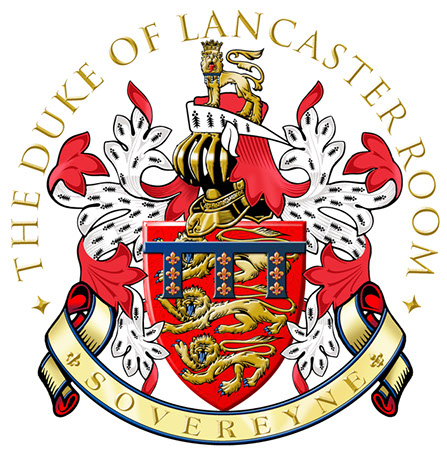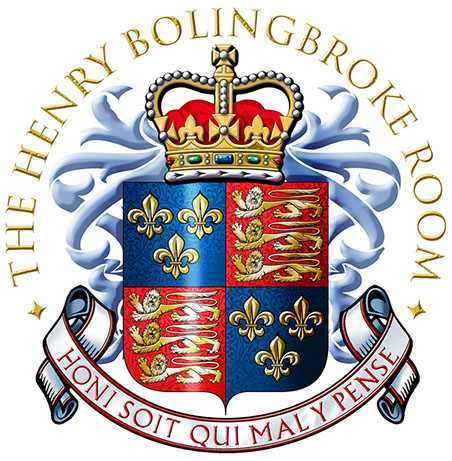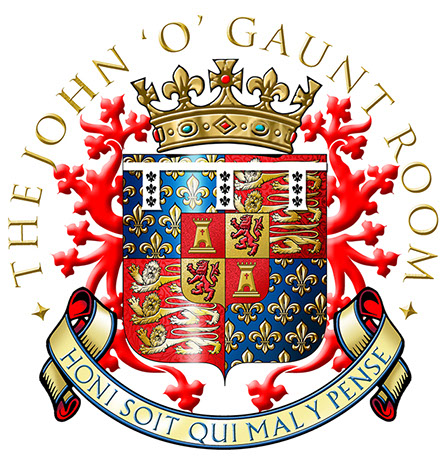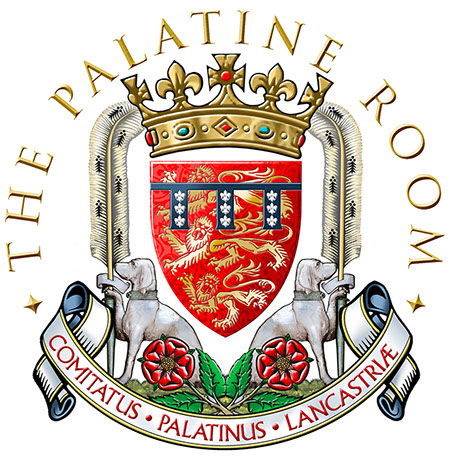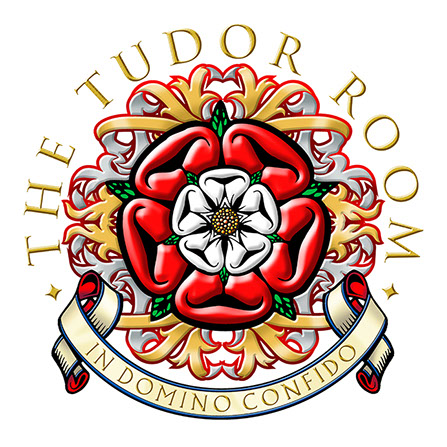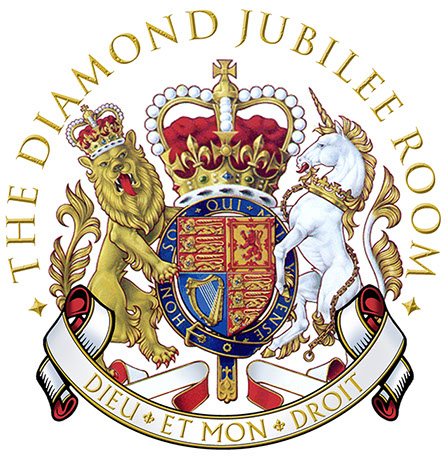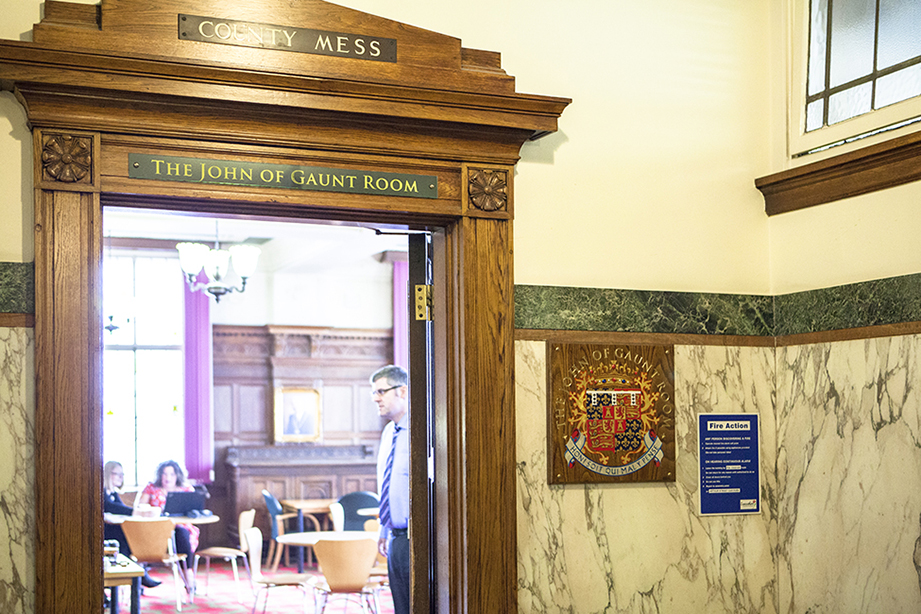 A commission from a few years ago of 2 plaques I created for the Oxford & Cambridge club on Pall Mall. They are installed in the Princess Marie Louise Room to commemorate former Royal residents. Arms of HRH Princess Helena 3rd daughter of Queen Victoria and Princess Helena's youngest daughter Princess Marie Louise. Sculpted and cast in fibreglass resin, enamelled and gilded.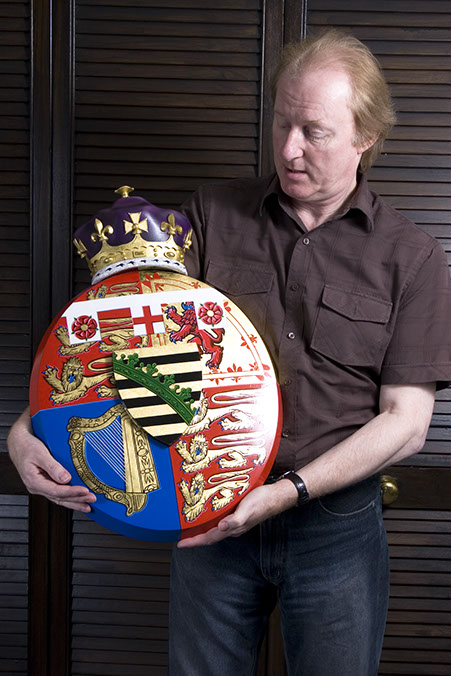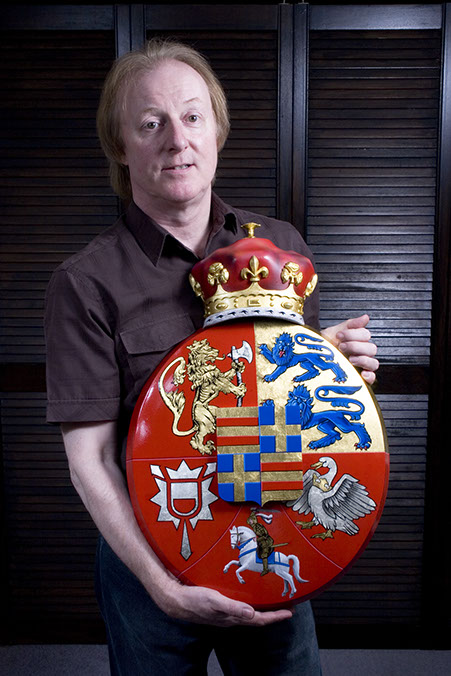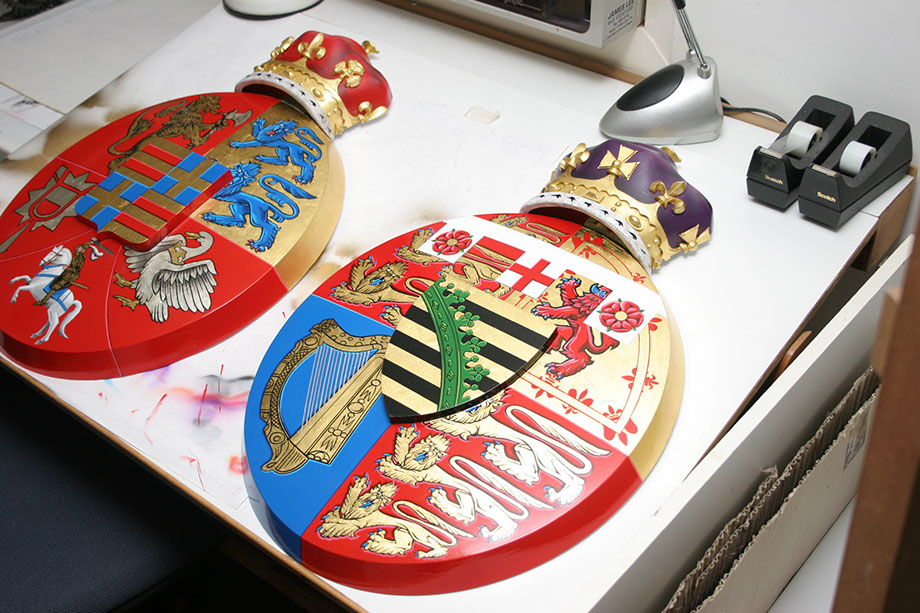 Restoration of an existing fibreglass relief of the Coat of Arms of SRBC. An addition of the Badge and the year of creation of the Borough at the bottom of the panel. Enamel paint, gold leaf and Platinum leaf.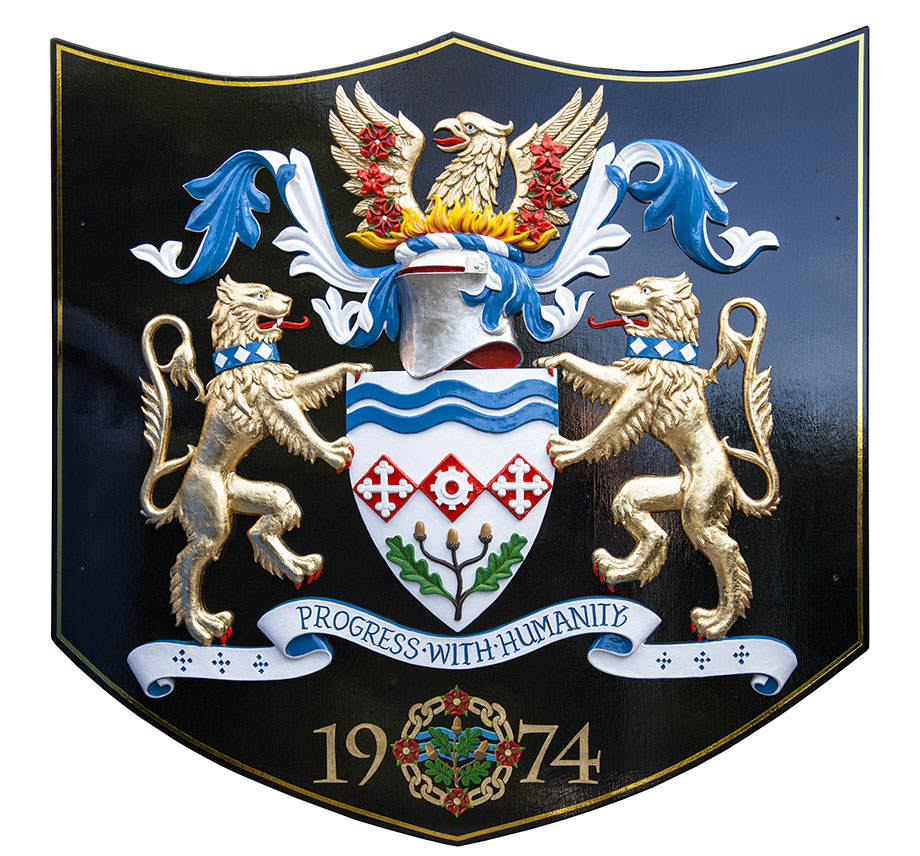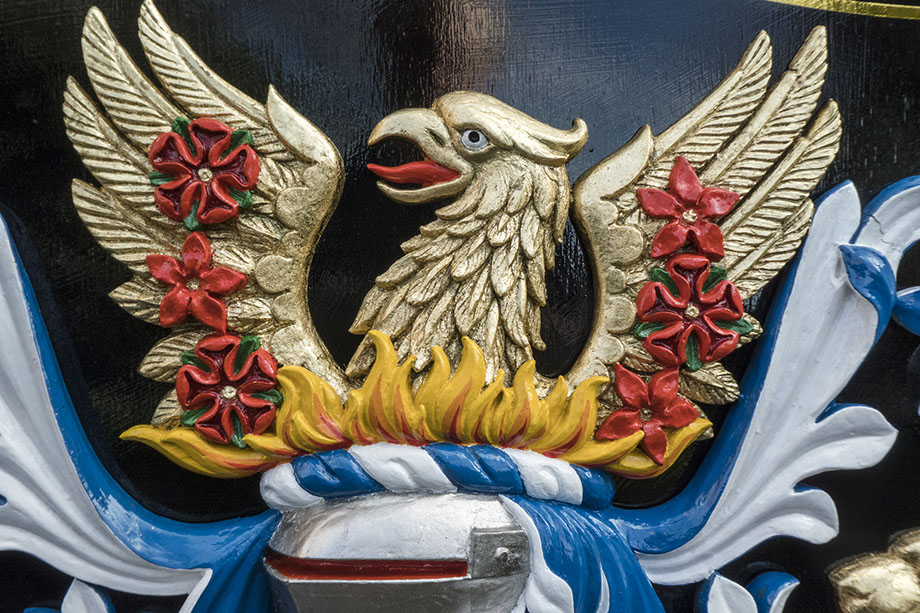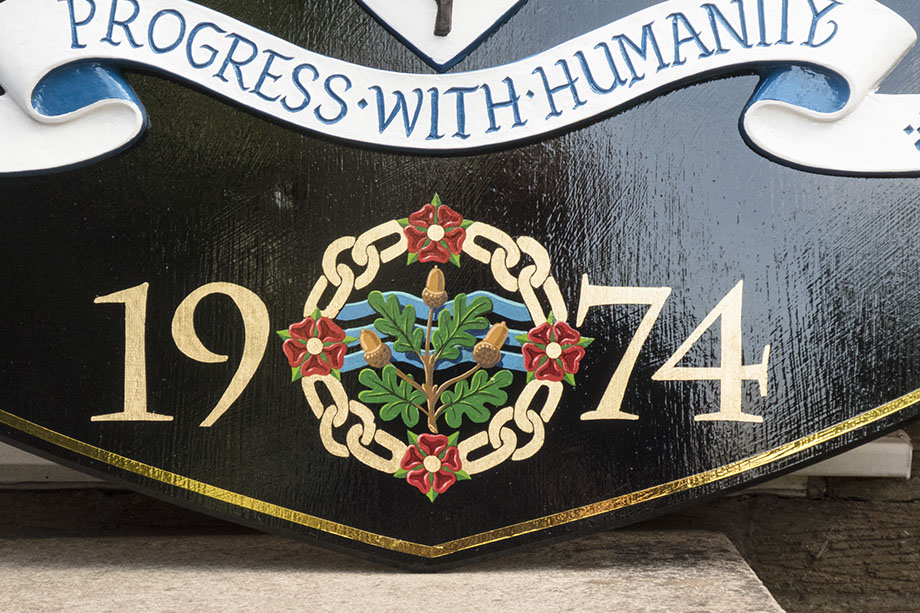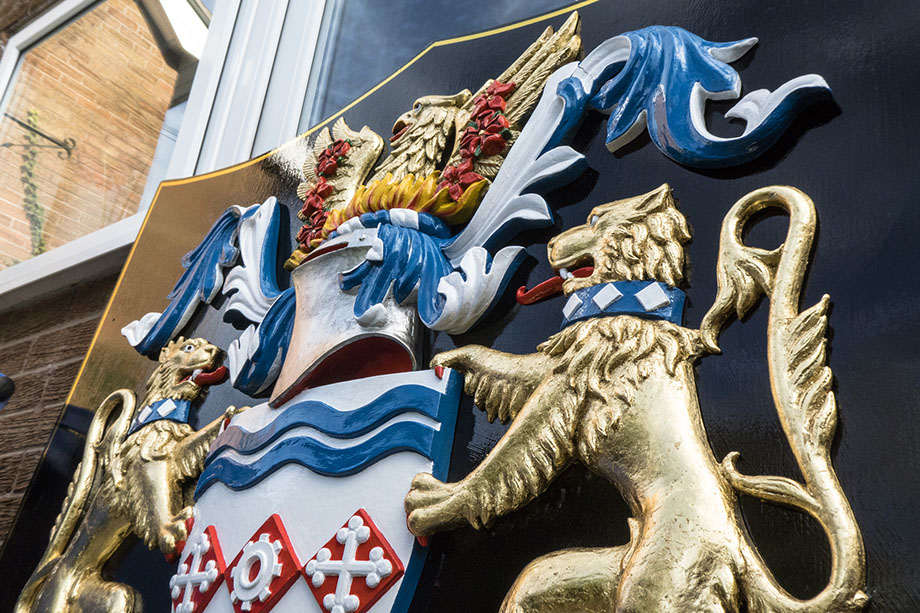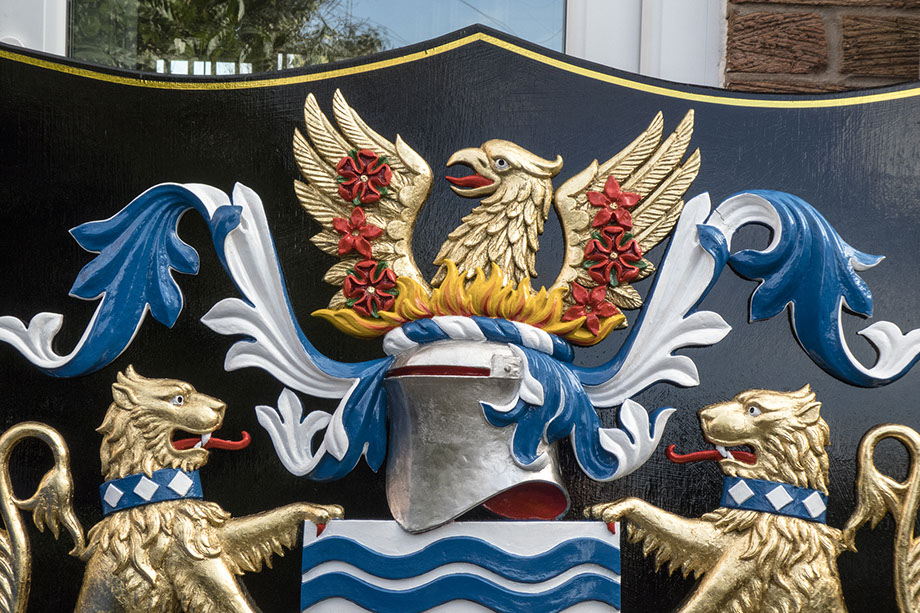 2 Library paintings of the Armorial Bearings of David Cam DL, Under Sheriff of the County Palatine of Lancaster. Size is approx. A3, gouache and gold leaf on illustration board.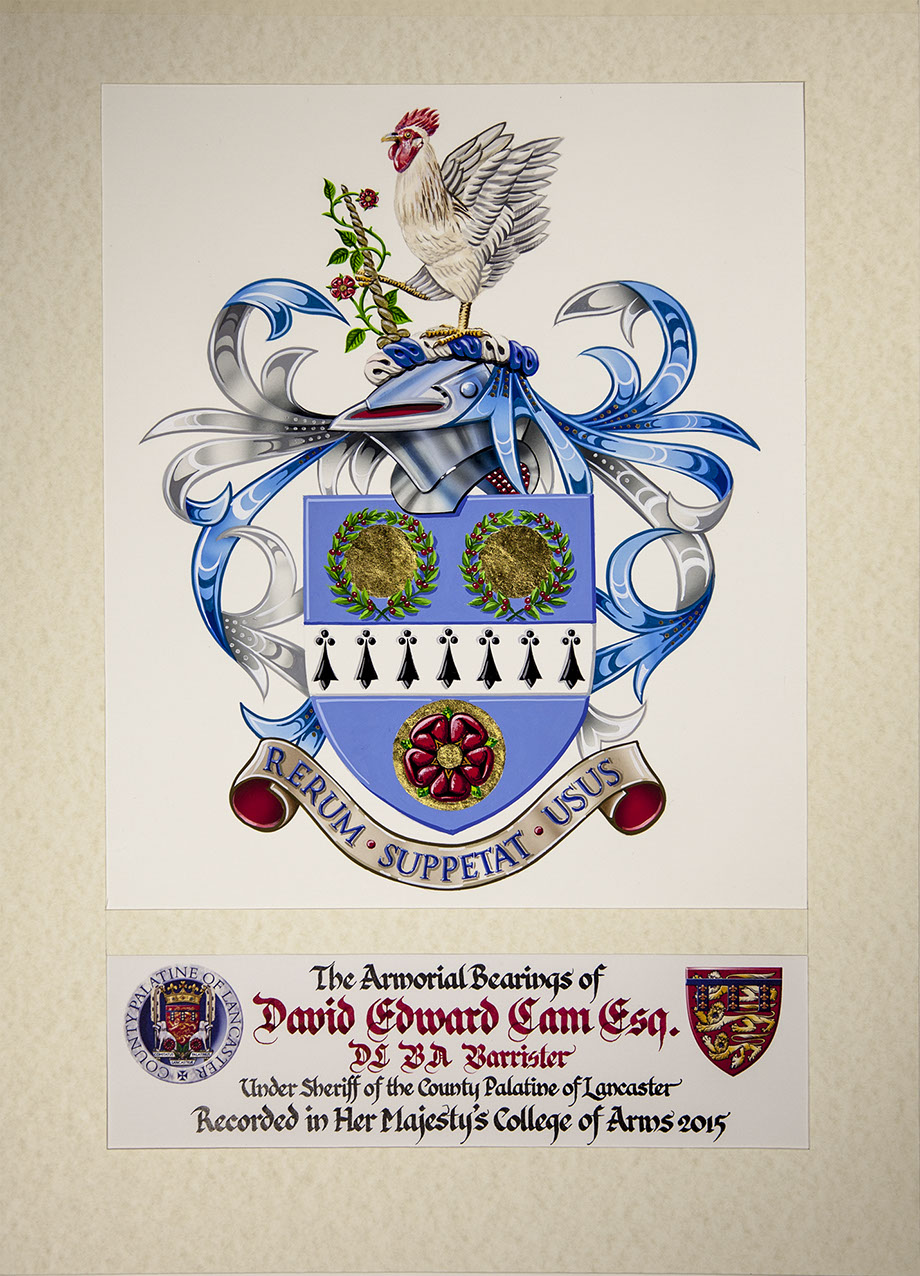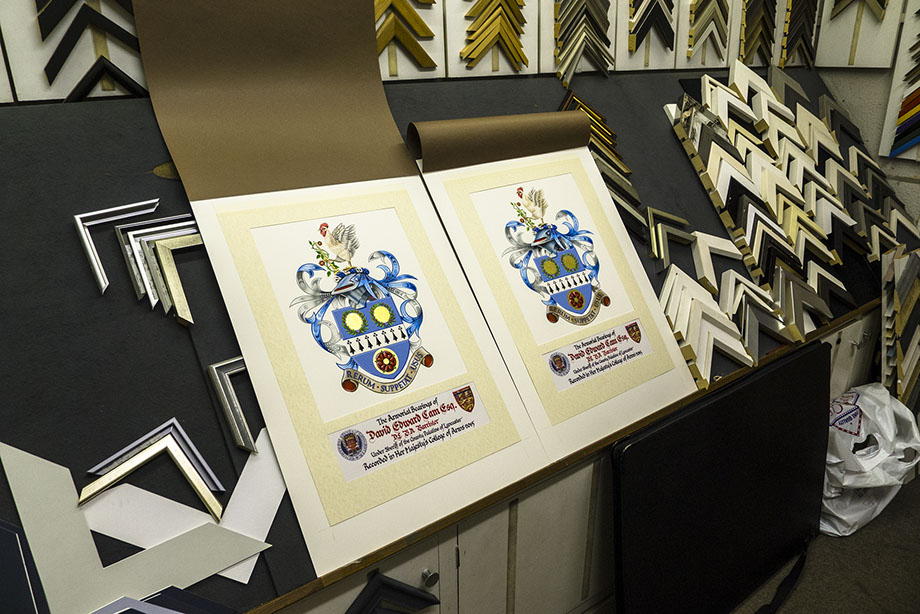 web design: Northern Studios
copyright © Robin Utracik 2021
ROBIN UTRACIK • HERALDIC ARTIST
10 BRIERY HEY, BAMBER BRIDGE, PRESTON, LANCASHIRE PR5 8HU
t: 01772 337599
e: robin@heraldic-artist.co.uk